After exploring the outskirts and surrounding areas, I finally made my way to Lake Ivanhoe Park. Sadly, I ran into a couple challenges that made exploration more difficult.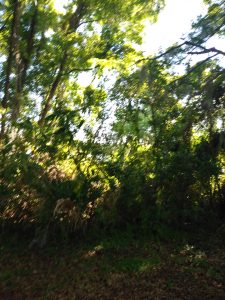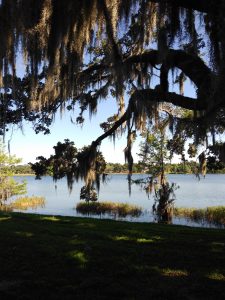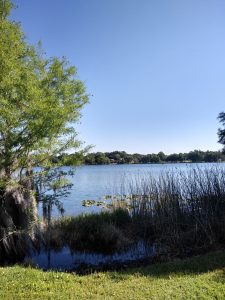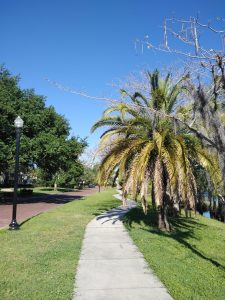 The first area of Lake Ivanhoe Park was blocked off when I arrived. I am not sure what was going on, but there was heavy police activity at the park itself. There were do not cross signs and countless cars parked here were more than enough to keep me away.
But refusing to give up from a minor setback, I continued to the second area. Lake Ivanhoe is huge and though I had explored the eastern banks in earlier posts, the rest of the lakefront was now open to me.
Around the Bend: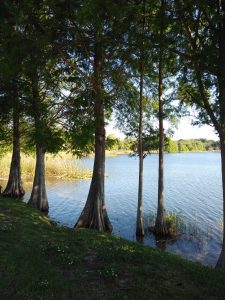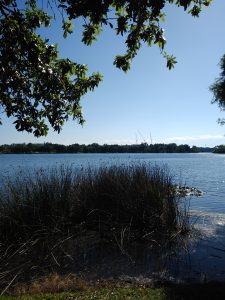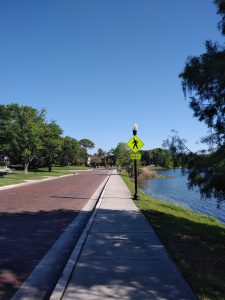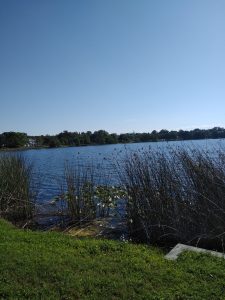 I rounded the next bend and entered the third area at Lake Ivanhoe Park. The neighborhood nearby is quite nice. I imagine the price of these homes reflects the value of living in such a beautiful area.
I took many pictures as I circled the lake. And despite looking like I am far away from the noise of Downtown Orlando, it is quite clear when one looks across the lake that the city is right there. Or at least the cranes constructing more buildings are.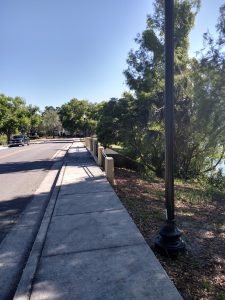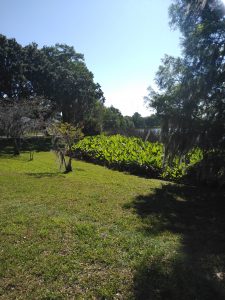 As I rounded the next and final bend around Lake Ivanhoe Park, I began to get close to construction. Interstate 4 is being widened and since it cuts right through the lake, the parks have shrunk as a result. I worried that I would be hitting a dead end at this point. The sidewalks began to close, and equipment was littered all over the road.
A sign pictured above talked about the many changes happening due to the mentioned construction. It is my hope that when all is done, this place will be just as it was when I cam here.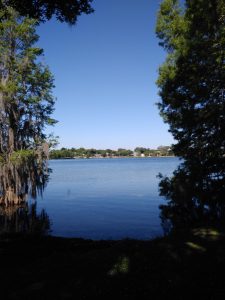 At long last, I reached the other side of Lake Ivanhoe Park. Unlike the one crowded by police on the other side, this one I could enter. Though to do so meant avoiding lots of construction equipment and staying out of a construction zone. Despite all the noise nearby, I took a moment to simply sit and think. I tend to be constantly in motion, which is why taking some time to stare across the lake was so important.
Pokemon Go: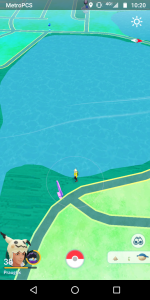 As Pokemon Go showcases here, Lake Ivanhoe Park is quite a large area. Unfortunately, in Pokemon Go that means a whole lot of nothing. There were very few spawns around the entire lake. Only the places with Pokestops had anything appear at all.
However, I have a feeling that the first area, which was filled with Police, is the sweet spot. I am considering revisiting this park in the future to put that theory to the test. At least for now though, this place is not worth coming to for Pokemon Go alone.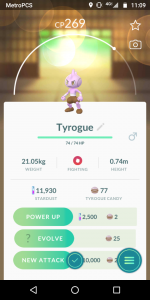 I hatched three adorable critters between my last adventure and this one. The Munchlax is good as Snorlax will always be relevant. The Tyrogue and Grimer are not nearly as good. However, I have received far worse hatches in eggs.
There are still many places to see near Lake Ivanhoe Park. And I'll be exploring those areas next.